I just about caught the elderberries in time this year! And managed a haul of 6 bottles which will be savoured over the autumn and winter months. It's become a seasonal ritual for us, the kids love the taste and I love having it to hand for winter wellness.


I find if I give them a tablespoon or two most days after breakfast from now onwards,we get over the winter really well. It's a great immune booster. If they or I do come down with coughs, colds, flu or general unwellness I up the dose for a few days.



Elderberries are very high in Vitamin C and Vitamin A, they are also high in quercitin (an anti-oxidant), are anti-inflammatory and possess anti viral properties that are known to treat colds and flu.



We've several Elder trees in the garden so the picking is easy but it's a common tree found all over the place in public parks and wild places. It looks like this: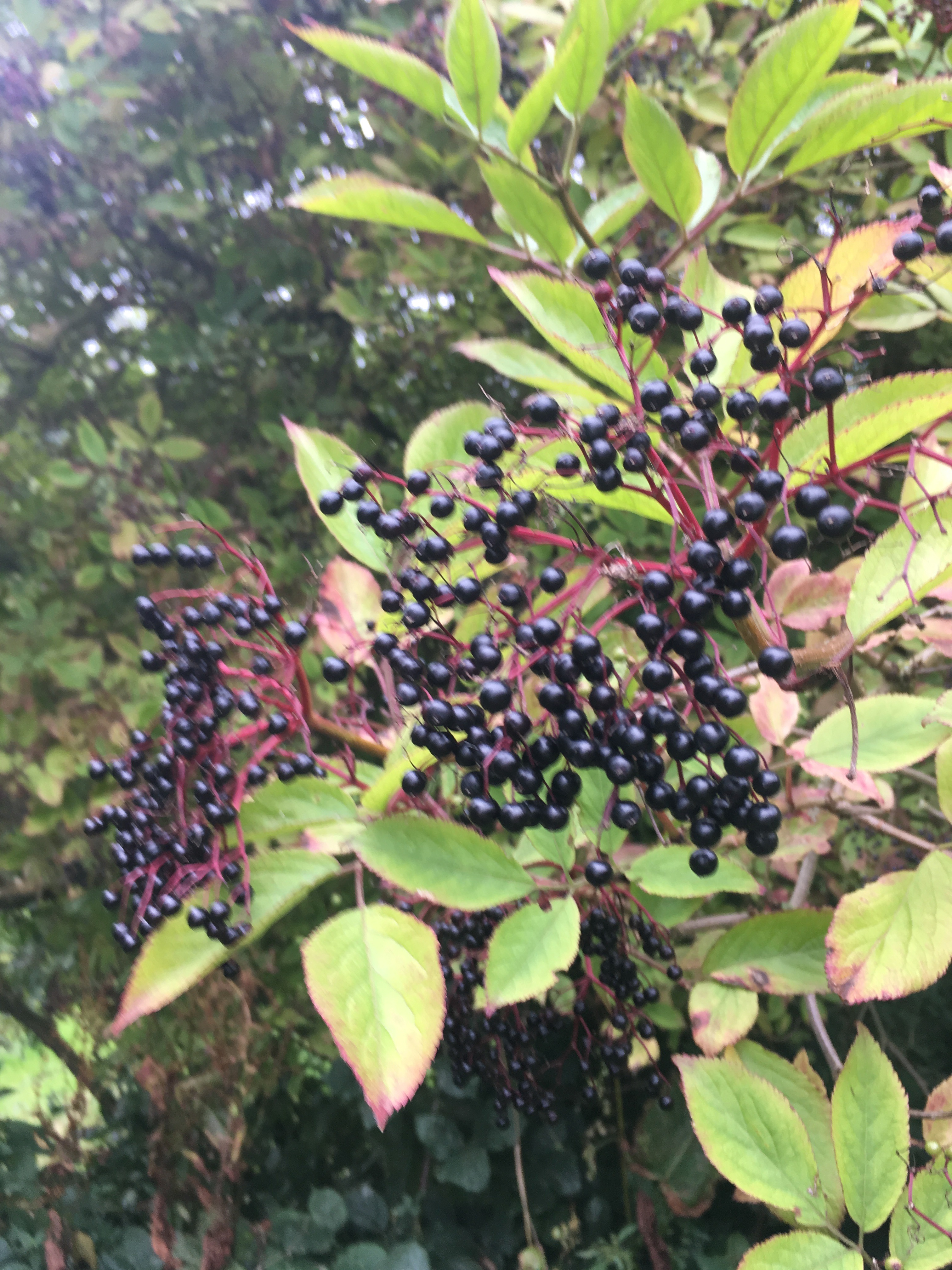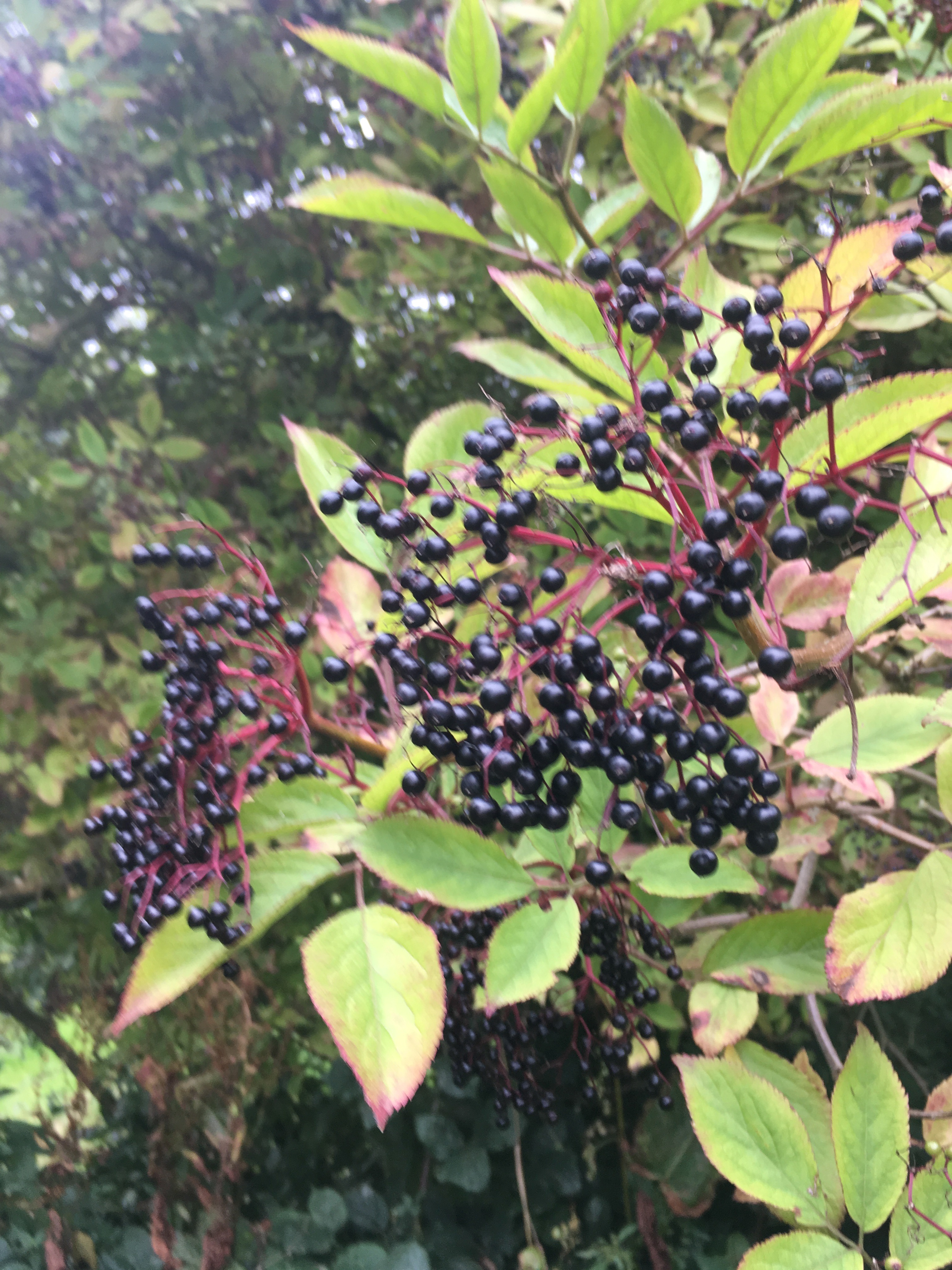 We gently plucked the elderberries off the stalks and followed this recipe, which I've used for the last few years to make 6 large bottles of syrup. It's also possible to freeze berries to make another batch later on, this year I used them all and recycled a few wine bottles in the process.
This is my tried and tested recipe. 3 - 4 times the amount makes approx 2-3 75cl bottles of syrup. This year I had 8-9 cups of berries and filled almost 6 bottles. I used the corresponding amount of water, ginger etc. but added honey to taste rather than following the exact amounts as it would have been a lot of honey and I was scraping the jars!

Recipe:
1 cup of fresh elderberries
3 cups of water
½ cup of honey local or best quality you can find (or whatever's in the press!)
A long stick of cinnamon
Some sliced fresh ginger
A few cloves
One star anise - optional - (works well for me!)
Method:
Put the elderberries, water, cinnamon, ginger etc. into a saucepan and bring to the boil. Let it simmer for 30 minutes then take off the heat. Mash the berries to get all the juice and strain it all into a clean bowl. Once it has cooled a good bit add the honey. It will keep in the fridge for 1-2 months in a glass bottle with a good lid. I've also begun adding a capful of brandy per bottle to help it last in a cool cupboard/panty for a few months. Elderberries can also be frozen in season to make another batch later in winter.
Siobhán Daffy runs Natural Rhythms Natural Health Practice for women looking for natural ways to maintain physical and emotional health. She's also a mother of two, a writer and poet. She enjoys growing a few veggies and is interested in using fresh vegetables and wild herbs/berries to build immunity.